Horse Riding and Pony Trekking at Tipperary Mountain Trekking Centre
Tipperary Mountain Trekking Centre is a horse riding and pony trekking centre based at Rusheen, a townland between Borrisoleigh and Upperchurch, Co. Tipperary, Ireland, Eircode E41 X393. It is centrally located between Thurles, Roscrea, Templemore and Nenagh in the beautiful and unspoiled Tipperary Uplands. In addition, we are only a short drive away from the M7 and M8 motorways, which go from Dublin to Limerick and Dublin to Cork. So why not stop-off to experience the magic of the mountains on horseback?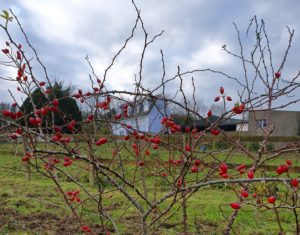 Our small family -run centre has been established for the past 20 years. We specialise in horse riding and pony trekking experiences in the unspoiled Irish countryside. These include: lessons for children and adults; one hour and two hour pony treks; longer horse trail rides to the pub; on-site residential short breaks and riding holidays; solo traveller vacations; school tours; birthday parties; and pony camps.
What makes us unique:
Our one and two hour treks are completely off-road, through the mountain pastures which surround the Centre. Click here to learn more.
Ride through countryside which is unspoiled, spectacularly beautiful, and rich in wildlife, archaeology and local legends.
Experienced and knowledgeable guides accompany all our rides.
All levels of rider are catered for, from beginner to experienced.
We do not mix groups on our pony treks, so your ride will be tailored to the ability and confidence of the least experienced member of your party.
Basic instruction and rider assessment are included at the start of your trek.
Equine and rider welfare is our priority. We use natural, gentle horsemanship techniques in training our horses and riders.
Ride with us and support ethical and sustainable tourism. We are a local, family run business supporting other local businesses.
Free loan of riding hats and suitable boots.
Please note height and weight limits apply. Contact us for more details.
See the Ireland you have always dreamed of at Tipperary Mountain Trekking Centre!
Linger longer …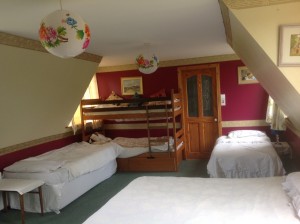 There is spacious on-site BnB accommodation. It's perfect for overnight stays before or after your trek, or if you would like to arrange a riding holiday with us. Click here for more details.
Proud to be Irish!
The Association of Irish Riding Establishments annually inspect and approve our facilities, horses and staff. We are proud to have been approved since the year 2000. So you can horse ride or pony trek with us knowing we have a track record of high equine welfare and rider safety standards.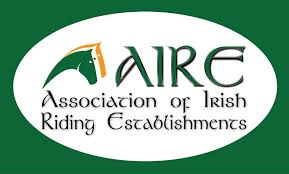 Experience the magic of the mountains on horseback at Tipperary Mountain Trekking Centre. We are nearer than you think!
>